2018 Wins & Struggles // 2019 Goals!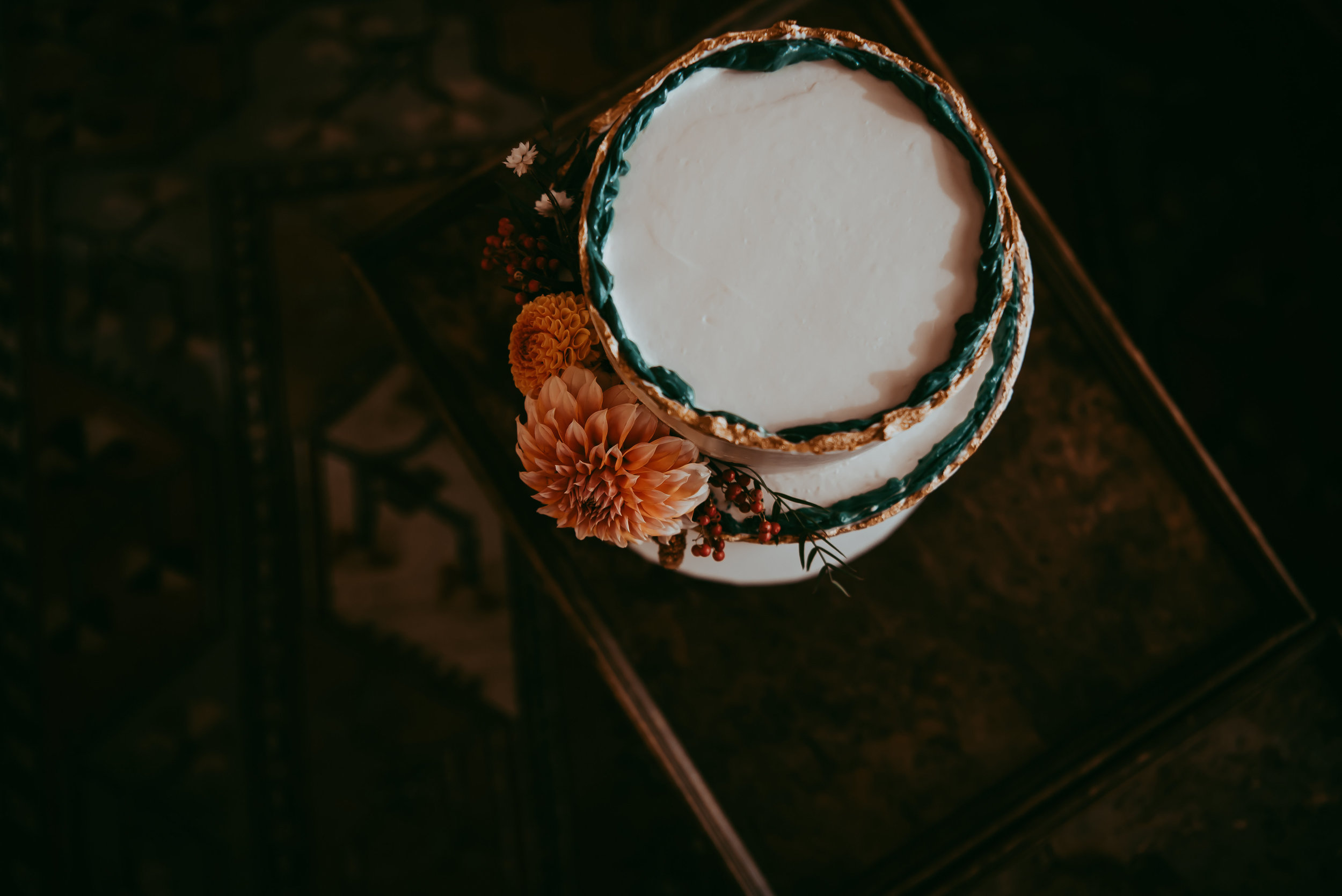 As 2018 comes to a close, I want to take a bit of time to go over some wins and struggles from the year as well as look forward to 2019 as I set some personal and professional goals for the upcoming year.
And yeah… I realize that the end of a year is a very arbitrary time to set goals. Time isn't real. Blah blah. Whatever. If it helps, it helps. Ya know? Plus, this post is more for myself than anything else so…
Let's start with some wins:
Goals: I set a goal to book 9 weddings in 2018. Since this was my second year in the wedding industry I went in with cautious optimism. I crushed that goal and had booked those 9 before 2017 was even over. Super win for the year! Loved working with every single couple!

Step Back: Following that up, I didn't count how many weddings I booked after surpassing that goal. One of my other focuses this year was to stop obsessing over numbers. When I first started my little company, I was hyper-focused on numbers, views, likes, all of it. This year, I took a step back and just went with the flow. I didn't panic about blogging immediately after every styled shoot (literally have like 6 of them to blog…), I didn't refresh my feed constantly after posting something on Instagram to monitor my likes. It has been amazing. Sometimes I'll go an entire week without posting anything at all. I really started this business out of my passion for baking, if I work so constantly at it that I start to resent it, then what's the point? This shift has been awesome.

No Pressure: After helping myself by not focusing so heavily on numbers, an amazing side effect has been that I am no-longer paralyzed by the pressure of everything. I used to go onto Instagram and be crushed by the idea that I wasn't doing enough: creating content, networking, developing a brand. In reality I didn't even want to do those things, I just thought I had to because everyone else was. At one point this year I was working at 3 different bakeries while also trying to run and grow South Fork. Some people in this industry only have their own company to focus on, which is incredible, but trying to hold myself to the same standards that those people were working at was completely unfair to myself. It's definitely okay not to rise and grind. Just rise and go with the flow - that's my mantra.

Creatively Fulfilled: I worked with so many people on some incredibly creative styled shoots this year and late last year. The people in this industry are truly artists and every time I am asked to contribute, I am so grateful. A lot of the time people will have a theme, vibe, or idea in mind but almost all the time the coordinator or stylist for a shoot says something dreamy like, "have fun with it" or "just be creative, I trust you!". Ugh. Love that so much. Eventually I will convince myself to blog all of the projects I've been a part of. Promise… maybe now that I've put it in writing it will be true.
Struggles (wins in disguise):
It's a Living: In the middle of this year (smack in the middle of wedding season), I left my long-term job in digital marketing. Leaving wasn't a very good experience. In fact, it really, really sucked. Like in a big, I'll never forget the feeling type of way. That's a story for another time. I left to become a full time baker. All these years, I had told myself, "I'm going to do this marketing thing until I can really be a baker", and then I FINALLY let myself say "why the fuck am I waiting? I want to be a baker right now!" And so I did it. I went out and found a job as a pastry assistant at a cafe in Edmonds and I am in love. I've been there for about 6 months and could not be more obsessed. I still get to flex my marketing muscles through South Fork and I also get to bake all day at work. While the process of leaving my marketing job was rough, the outcome has been ameezing!

Get a Life: When I was grinding the hardest earlier this year, I missed a lot. I missed my wife, I missed my best friend, my family, cooking, sitting. Little things, big things. Missed it all. Even missed making cakes for the fun of it. I wanted to be able to give myself a life and not feel guilty about it. I let myself not answer emails within 30 seconds; they could wait until I was ready. I let myself not feel bad for watching a movie with my wife or go out to a new restaurant with my best friend. I also had a big shift since I wasn't working from home anymore. I had become so comfortable being home all day but didn't realize how lonely I was. After starting my new job and making some awesome new friends, I'm starting to see what I've been missing. Setting time aside for a life is fun and ever-developing.

Imposter Syndrome: I'm sure a lot of people who start their own business or step out of their comfort zone or live on planet Earth can relate to this one. I've always felt like I've been faking it at this whole baking thing. I'm one hundred percent positive that it stems from the fact that I never went to pastry school and can never convince myself that the skills I've taught myself (and continue to teach myself) are enough. I see other self-taught bakers referring to themselves as "artisans" or "chefs" and half of me rolls my eyes and the audacity and the other half is jealous of their confidence. Even at my new job where I'm literally a pastry cook I have trouble referring to myself as a baker. This has been a rough, ongoing inner-struggle and I'm forever going to be working on it. If you have any tips for overcoming imposter syndrome, let a bitch know.

Anxiety: Mmmkay. This is a rough one. Anxiety is something that held me back a lot this year. One particular instance was a styled shoot that was coordinated by an amazing woman and involved a TON of vendors and time and effort. It was incredible. On the day of the shoot I was so anxious that I just dropped my cake off and left while trying to hide the hives on my neck and chest. The result of me leaving was that I didn't get anywhere near the amount of shots of my work that other vendors did because I wasn't there to advocate for myself or my cake. The other vendors has stuck around and artisitcally directed these gorgeous shots and I was so jealous and sad. There are two ways I can look at these situations. The first, is to come to terms with the fallout of my discomfort and be happy I made a positive choice for my mental health. The second is to find coping mechanisms which don't cause me psychological stress but also help me push myself further forward. We'll see.
Whew. Okay, after all that, it's time to look forward and set some professional and personal goals for 2019 and beyond!
Headquarters: I have been looking for a brick and mortar home for South Fork for almost 2 years now. It has been exhausting to the point of almost giving up. I want 2019 to be the year I finally find the perfect space. A place to expand my wholesale business,a place to teach classes, a place to gather, a place for others to work on their own businesses. Oh, the possibilities!

Hobbies: I recently started dabbling in chocolate making and I am SO excited to keep learning and setting aside time to explore that more. I also want to cook more. I fucking love cooking. Whenever I have time to cook a nice meal it's like I get a euphoric feeling. Is that how a runner's high feels?? Don't know and will never know. I need to cook more! 2019 is the year of home cooking.

Advocating: I constantly find myself gravitating towards accounts on social media that openly express their support of awesome causes like women's rights, LGBTQ+ issues, and so much more. This is a huge area of interest in my personal life that I would absolutely love to bring into my work. I have so many ideas that I will actively work towards bringing to life in 2019 and beyond. I am no longer scared to bring any type of political viewpoint into my work which is super empowering!

Expand: I really want to expand my offerings. Mostly I want to add items that are shippable like small packaged food items and decorating supplies!

Travel: That's it. I want to travel more. Let me know if you need a cake maker for a destination wedding or shoot - I'm so open to that!
What were some struggles and wins for you this year? What are you looking to accomplish in 2019? Tell meeee!
Here are some highlights from the year - eventually I'll blog about all of them ;)