dessert pricing + flavors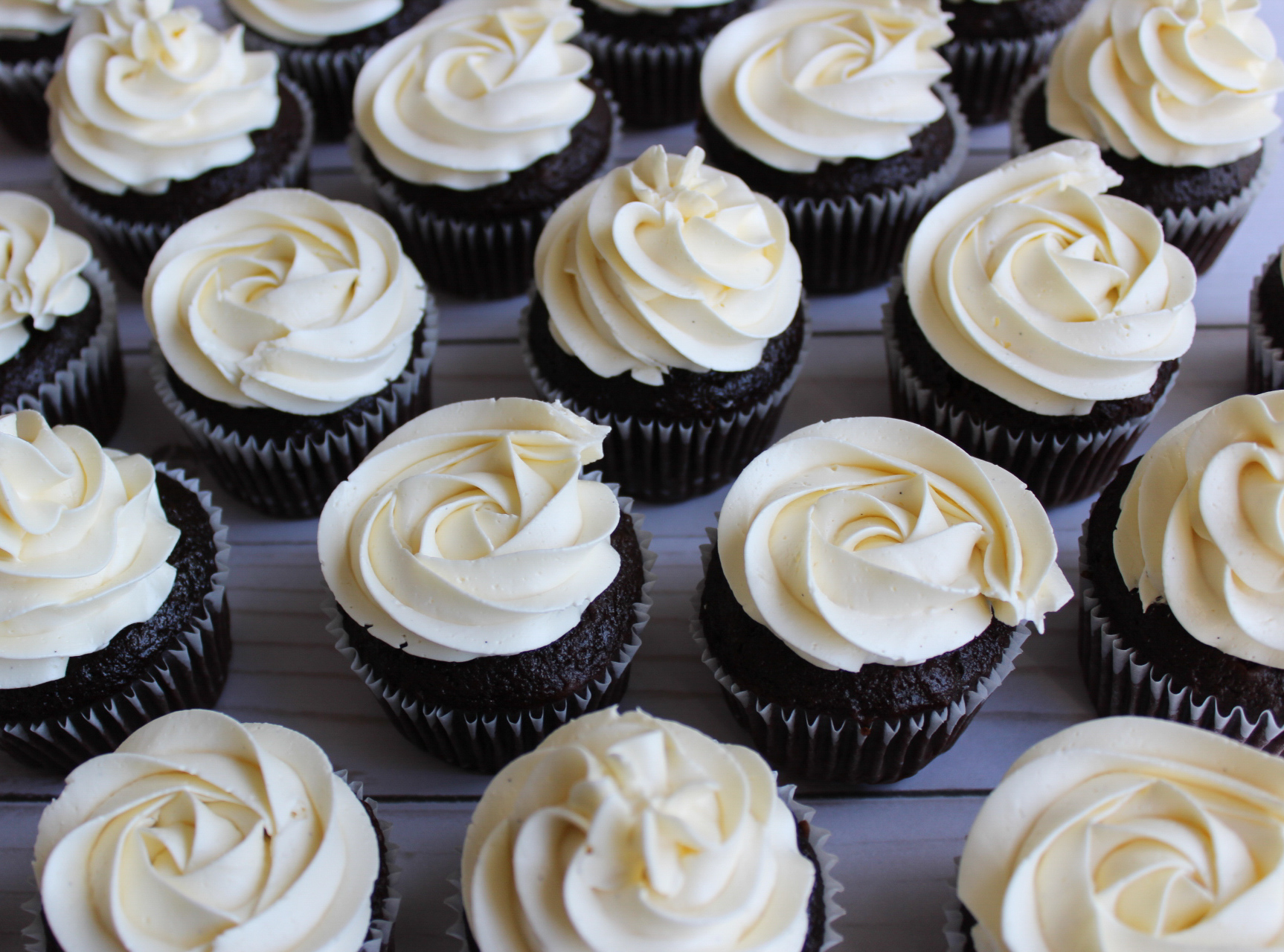 cupcakes can be completely customized in color and design. They are available with fillings (see flavors below) and can have extras added on top (see below)
FROSTED cupcakes start at $30 per dozeN
filled cupcakes start at $45 per dozen
minimum order of one dozen per flavor | prices subject to change based on design
Gluten-free almond meringue dessert cookie filled with frosting or filling and frosting. can be customized with extras (see below)
MACARONS START AT $30 PER DOZEN
minimum order of two dozen per flavor and design | prices subject to change based on design
cookies can be customized based on your event theme and are available 2 different ways (more details below)
FROSTED COOKIES START AT $30 PER DOZEN
CUSTOM STAMPED FONDANT COOKIES START AT $45 PER DOZEN
minimum order of two dozen cookies per flavor and design | prices subject to change based on design
ABOUT OUR PRICES:
all desserts are custom designed - prices are a starting point and can vary. Please contact us for a quote
VANILLA
CHOCOLATE
CHOCOLATE MINT
COOKIES + CREAM
CHAMPAGNE
strawberry
MOCHA
LEMON
SPICE
CHOCOLATE GANACHE
WHITE CHOCOLATE GANACHE
LEMON CURD
CARAMEL
SALTED CARAMEL
RASPBERRY
STRAWBERRY
chocolate
vanilla bean
mocha
cookies + cream
lavender lemon
lemon zest
matcha
raspberry
strawberry
VANILLA BEAN
CHOCOLATE
CARAMEL / SALTED CARAMEL
NUTELLA
PEANUT BUTTER
CHOCOLATE MINT
CREAM CHEESE
CHOCOLATE CHIP COOKIE DOUGH
MINT
VANILLA BEAN
LEMON ZEST
DARK COCOA
frosted with vanilla buttercream in ruffled flower design
OR
topped with fondant in color(s) + design of your choosing + stamped with personal message or phrase (subject to space limitations)
additional costs of extras will be quoted based on custom design
ganache drizzle / topping
caramel / salted caramel drizzle / topping
sprinkles
nuts
PAINTED METALLIC ACCENT
GOLD LEAF
fresh flowers / greenery
about our flavors:
Popular items are in bold. All frostings and fillings are swiss meringue buttercream unless otherwise stated. If there is a flavor you are looking for but do not see, please contact us - we would be happy to accommodate you!